Kamloops, British Columbia, February 13th, 2019 – Kamloops Food Bank
Thank you Kamloops Food Bank for letting us be a part of this project. You do so much for our community and we're more than happy to support you in any way possible.
If you're interested in donating, volunteering, or learning more about the fantastic work the Kamloops Food Bank does for #Kamloops, please visit their website: https://www.kamloopsfoodbank.org/
We look forward to working with you more in the future. 😁
"No one has ever become poor by giving." – Anne Frank
Thank you Rapid Cool Mechanical for going above and beyond to install the new walk-in freezer & walk-in cooler in our warehouse!

Thankyou for working so effectively + efficiently to make sure this renovation went smoothly amidst our daily operations. These walk-in units provide essential added space so that we may continue to provide safe and healthy food choices for our community.

We are truly grateful for your professionalism, your expertise, and your continued support!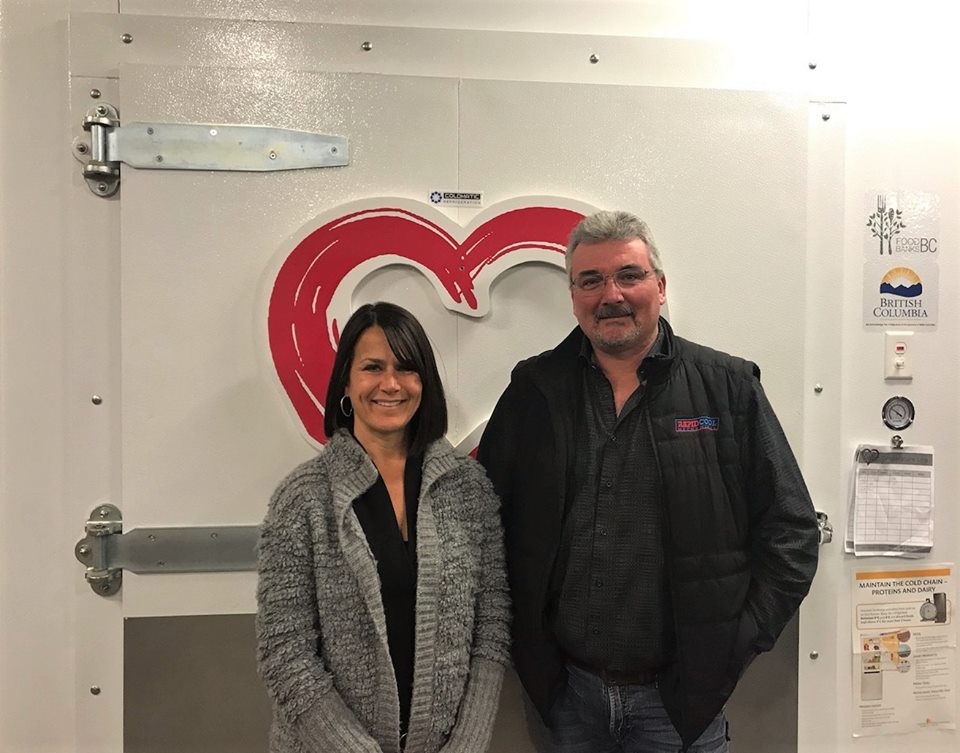 KAMLOOPS, British Columbia, March, 2018. Courtesy of CFJC – The Y Women's Shelter in Kamloops can ensure clients using their building will be comfortable in both winter and summer. The shelter got a generous donation on Thursday afternoon from local company Rapid Cool, which is providing two new furnaces and air conditioning units for the building. Watch the video from CFJC News.
KAMLOOPS, British Columbia, June, 2017 — In recognition of its commitment to quality, leadership and excellence in the heating, ventilating and air conditioning (HVAC) industry, Rapid Cool Mechanical has received the prestigious 2017 Circle of Champions Award from Bryant at a May 25th ceremony in Indianapolis, Indiana. Bryant is a part of UTC Climate, Controls & Security; a unit of United Technologies (UTX).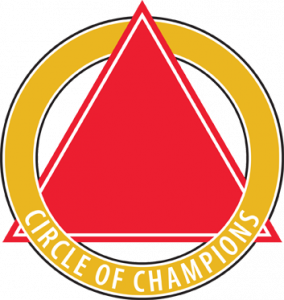 To be eligible for the Circle of Champions designation, a Bryant dealership must first exemplify the highest of technical HVAC excellence and superb customer service levels, achieving Factory Authorized Dealer (FAD) status. Bryant FADs whom have demonstrated superior performance across a number of select scorecard categories are then recognized as Circle of Champions designates. Rapid Cool Mechanical has been bestowed with the distinction of first ever Canadian recipient of this award.
In what has been a banner year for this Kamloops-based heating and cooling contractor, Rapid Cool is fresh off also being designated as Canada's first ever True Heroes Award winner in the Summer of 2016. The True Heroes program honours Bryant FADs who have made a positive impact in their local communities. In their case, Owner Steve Warner modestly donated countless parts, supplies and labour to a local YWCA that provides emergency services for victims of domestic abuse.
"Steve and his team at Rapid Cool have epitomized what it means to be passionate about delivering the highest standards of customer service and home comfort. They have dedicated themselves to becoming the best of the best of our Bryant Factory Authorized Dealers in Canada, with the most advanced training and latest in technological savvy. They continue to differentiate themselves in their marketplace with their passion for excellence and the highest levels of customer service." shared Paul Davignon, President and General Manager for Carrier Enterprise Canada.
To learn more about Rapid Cool Mechanical and its heating, cooling & refrigeration products and services, call 250-374-6858.